Join GDCNC!

Frequently asked questions, and membership application.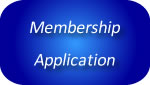 Want to join our Club?  Have a chance to get to know people who share your Great Dane interests?  If you'd like to become a member, it's easy.  Here are some of the frequently asked questions and answers about membership.
Can anybody join the Great Dane Club of Northern California (GDCNC)?

This is not a "by invitation only" club. Anyone can can submit an application to the join the club with the requirement that you have two sponsors who have known you for a period of at least six months.  Your application will be reviewed at a meeting, published in two GDCNC newsletters, and then voted on.

Do I have to have a Great Dane to join?

No.  We encourage anybody interested in our breed to join.  It's a great way to meet Great Danes and their people.

What's the best way to meet Club members and find sponsors for my membership application?

The Calendar on our website shows our coming meetings and other events.  Plan to attend one of them -- or come to see Great Danes at a dog show -- and introduce yourself to club members!

I'm interested in joining GDCNC, but I'd first like to attend a meeting.  Can non-members attend?

Yes!  Our meetings -- with the exception of the business meeting that's held in November -- are open to everyone.

When does the Club meet?

We have at least six meetings per year. We usually meet monthly in the first part of the year while planning our back-to-back specialty shows in April.  Once the specialties are behind us, we meet less frequently.

Where are meetings held?

Meetings are usually held in Stockton, but occasionally we meet after Great Dane judging is completed at dog shows.

What responsibilities do members have?

Responsible members follow the GDCNC Code of Ethics, pay their dues on time and are encouraged to support the Club's activities by being actively involved.

Is there a requirement that members attend meetings?

We recognize that many members live a considerable distance from where our meetings are held.  There is no requirement to attend our meetings, but we certainly hope to see you there sometime!