GDCNC Honors Parade: April 30, 2016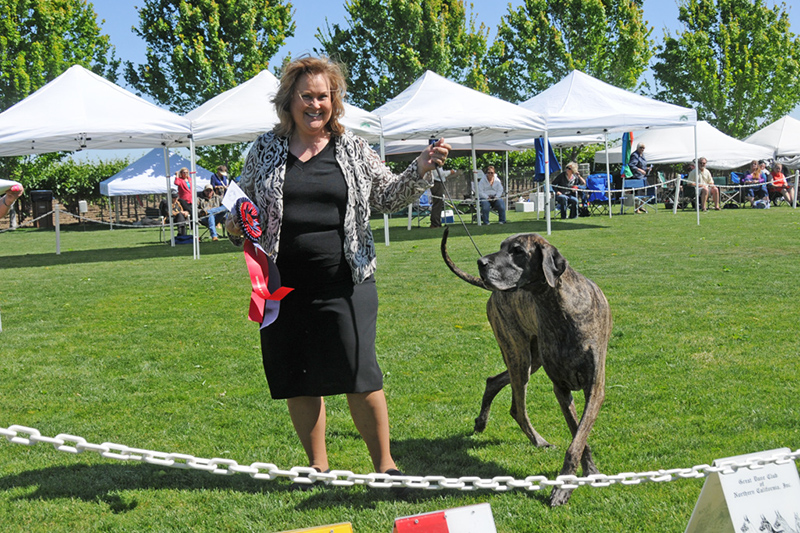 GCH CH DANEDREAMS EFFULGENT N DAEDAL DZIGN V MOLER TT AOM
Daughter of my Sim, the fly girl, Ms. Mehndi Moo, as she is known by friends, recently celebrated the joys and headaches of being a Mom of six. Besides romps with her crew she is looking forward to more activities she can participate in with her youngsters. A veteran now of 7 years, she's gone back to showing off her skills climbing bales and finding rats with so much enthusiasm that she has to be told to take it easy... Cuz we really don't want her to ever slow down. Love my fly girl. Love my Moo.