GDCNC Honors Parade: April 30, 2016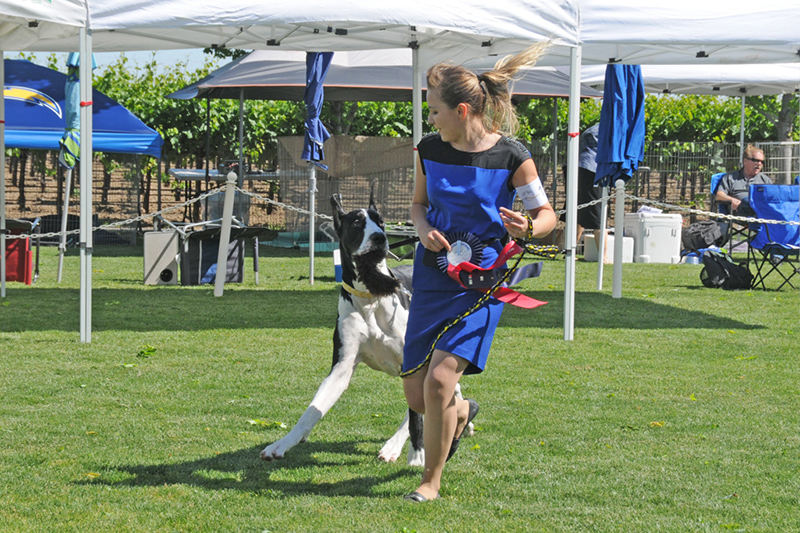 CHROMA LET'S GET THIS SHOW ON THE ROAD, BN, RN, OJP, OFP, CGC-A SPJ SPK NW1 NW1-V NCO-1 ETD
Spark is the epitome of "working type in black and white." Not only is he exceedingly handsome, but he has the brains and the drive to do it all! From all the various dog sports and venues he does, he has 18 titles and counting - including agility, obedience, nosework, and trick dog titles. Olga, his 21 year-old owner, begins Vet School at UC Davis in the Fall and hopes to continue on with all of Spark's endeavors while continuing her education.