GDCNC Honors Parade: April 30, 2016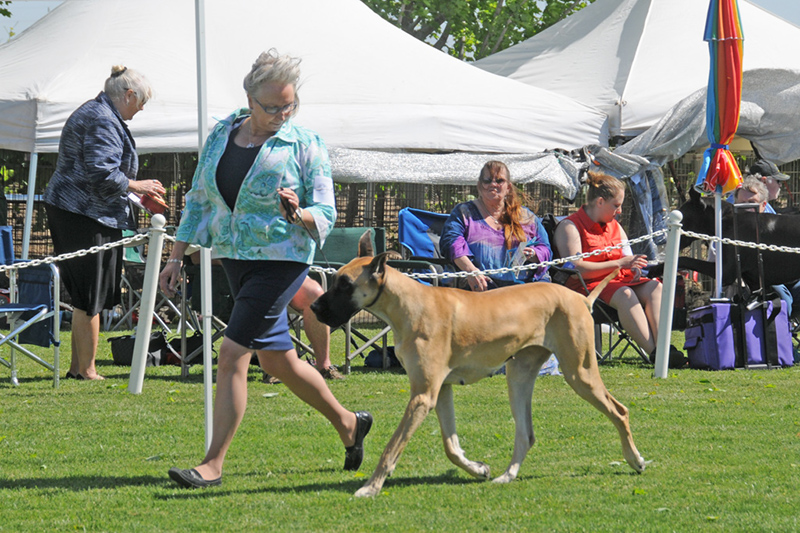 GCH LINCOLN'S FOREVER MY FRIEND AT KIBRI, RN
"Chloe" is co-owned and co-bred by Kirsten Kauffman and Clare Lincoln, and is our foundation Bitch at Kibri Great Danes (prounounced KeeBree). Chloe is mostly retired, but not before she was awarded a BISS and some group placements. Chloe has her first litter out in the ring and they doing well. Her favorite activities are digging giant holes, and getting the zoomies, especially in the obedience ring!!